Hire Roy as a Speaker or Sponsor a Workshop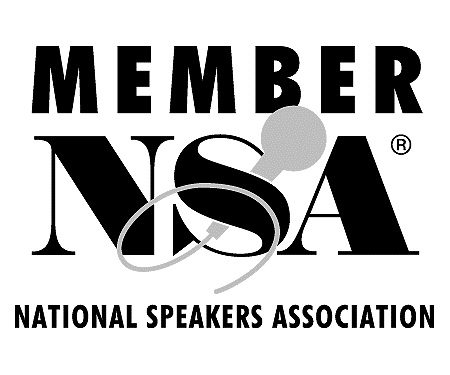 ***
***


Do you wish to sponsor a presentation or training in your area? ...or do you hire speakers or trainers for your business or organization? Roy has been a member of the National Speakers Association since the late 1980's. Here is a summary of Roy Hunter's presentations:

Presentations on Hypnosis or Self-hypnosis (key-note or longer): More people than ever before are interested in hypnosis, self-hypnosis, and alternative or complementary therapy. Hire a professional recognized in his field for his contributions to the hypnotherapy profession, and find out what hypnosis is, how it can help you, and how to choose a competent hypnotherapist. Master the art of self-hypnosis from someone who literally wrote the book on self-hypnosis!

Promote a WORKSHOP in YOUR area!

TWO types of presentations are available:

General: for two goups: (1) anyone wishing to experience or witness hypnosis for spiritual goals, or to learn self-hypnosis for self-improvement (these are listed first); and (2) businesses or organizations wishing to hire a professional presentation either for staff, or for a conference presentation or workshop.
Professional: for hypnosis professionals and students of hypnosis, such as parts therapy workshops...listed second.

GENERAL:

Spirit Trek (based on Roy's latest book, The Art of Spiritual Hypnosis: Accessing Divine Wisdom, publishing in 2016 by Blooming Twig Publishing). This is experiential, with group journeys and/or individual journeys, depending on the combination of time and number of people present. Ideally suited for those who wish to obtain divine insight from their perception of God or Higher Power. Length, 3 to 8 hours.
Mastering the Power of Self-Hypnosis (based on Roy's book with the same title, from Crown House Publishing, 2011 (2nd edition): This is a full-day program designed to teach the participants how to learn and use self-hypnosis for personal and/or professional motivation, and includes a demonstration of Motivation Mapping. Participants will receive step-by-step instructions on how to learn and master the art of self-hypnosis through group hypnosis (optional), and will explore some of the facts and fantasies of hypnosis. This full-day workshop incorporates shorter programs summarized below, which can also be presented as stand-alone presentations. NOTE: Sponsoring organization may receive a percentage on books and tapes sold at the presentation (with pre-arrangements).

What to Do When Your Buttons Get Pushed: (1 hr. or 1 1/2 hr.) Learn how to use self-hypnosis for managing stress. An expanded version is available (2 or 3 hrs.) if a longer program is needed that relates to stress management. If time permits, optional group hypnosis can be used.

Winning with Both Sides of the Brain: This one-hour presentation allows each participant to choose a motivational goal (or habit to break) and identify his/her "owner benefits" for accomplishing the desired result. Roy then employs group hypnosis to empower the participants to become more motivated to achieve their goals. If you desire a longer program, you may include the goal-prioritizing segment of the full-day program.

Celebrate Your Successes: (1 hr. or 1 1/2 hr.) Our attempts to be perfect can block our success. Instead of indulging in negative self-criticism, participants learn how to create a trigger for peak performance. Roy discusses the concept of anchoring and triggering, and uses group hypnosis to guide people back into past successes in order to establish their own triggers, or "power points" for success.

OPTIONAL: If desired, Roy will present some guidelines to help the participants learn how to choose a competent hypnotherapist.

PROFESSIONAL:

Parts Therapy: Learn directly from the author of Hypnosis for Inner Conflict Resolution: Introducing Parts Therapy (2005, Crown House Publishing). Roy will teach a 2-day workshop in your area…now scheduling for 2016 and late 2015! Hurry! Available dates are limited. Click here for details of parts therapy presentation.

Regression Therapy: Learn how to effectively use hypnotic regression to help clients discover and release the cause(s) of subconscious resistance to change. Learn the importance difference between leading and guiding, in order to minimize the risk of false memories. Find out how to help clients overcome the fear of flying rather than simply coping with it. (Available in 1-day or 2-day format.)
For workshop outline, click here or use the tab "Regression Workshop" at the upper left.

Motivational Mapping: (2 hrs.) There are five basic doors, or gateways, to the subconscious. Roy overviews these doors, and then "maps" the most common motivational goal of the group as an example. Once a participant knows the subconscious motivators and de-motivators of a particular motivational goal, he/she is better able to change the subconscious programming.

PROFESSIONAL HYPNOSIS TRAINING: Professional hypnosis training is available on portions of the material covered in Roy's two hypnosis texts. If you desire training, and/or wish to sponsor a training program in your area, refer to the Table of Contents in either of Roy's books for available topics, then e-mail Roy for more details. If you wish to learn professional hypnotherapy, put your mouse on "Training" and click on "Hypnosis Schools."
SEE PICTURES OF ROY SPEAKING OR IN FRONT OF HIS PEERS

For more information regarding any of Roy Hunter's training programs (and/or for rates and terms), or if you wish to sponsor a workshop for your business or association, contact Roy directly at: roy@royhunter.com. Or, if you prefer, you may phone 1-253-927-8888 and leave a message if you get voicemail. Note that if Roy is teaching overseas, it may be two weeks before a phone call is returned.

Last update: January 4, 2017